Parkside has a friendly and motivated team, with a broad range of experience in service delivery. We encourage you to contact us if you are interested in using the service or if you have a general enquiry about support services to meet your needs.
Anne Summers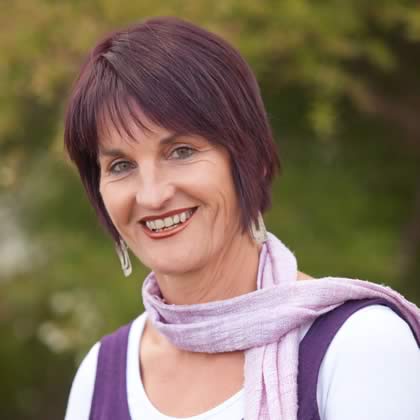 Position title: Business Manager

My career with Parkside began in 1997 when I was employed as an Administration Officer. I am now Parkside's Business Manager and in this role help develop and maintain administrative and business operations and provide support to the CEO and Management team. I have Diplomas in Business Management, Business and Business HR.

Prior to working with Parkside, I worked for a children's charity, a human relations firm, politicians, restaurants, a holiday resort and an interior decorator, to name a few.

In my spare time I enjoy an active lifestyle on the beach where I live, and enjoy reading, gardening and being creative.
Belinda Smith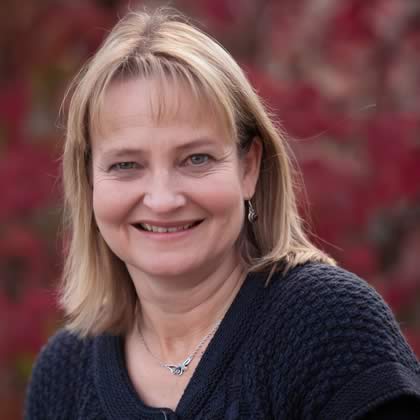 Position title: Chief Executive Officer

My name is Belinda Smith but everyone calls me Bel.

I have worked in various roles within the disability field since 1991. I was originally employed as a support worker with The Parkside Foundation when it first opened in 1995. Since then I have worked as a Coordinator, Service Manager and Operations Manager.

In January 2012 I was appointed CEO. It has been a great experience and pleasure to watch Parkside change and grow over the years.

In my leisure time I enjoy reading, crossword puzzles (although I rarely complete them) and being with family and friends.
Stephen Shirley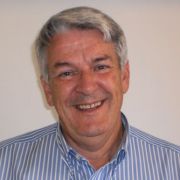 Position title: Chief Financial Officer

I joined The Parkside Foundation in January 2015 as the Chief Financial Officer.

My background is in accounting and related fields working for the Tasmanian State Government until I retired in 2013. This position provides me the opportunity to use my financial skills to assist the good work of The Parkside Foundation.

I am married and have two adult daughters and two grandchildren. I am a keen golfer.
Leesa Prasek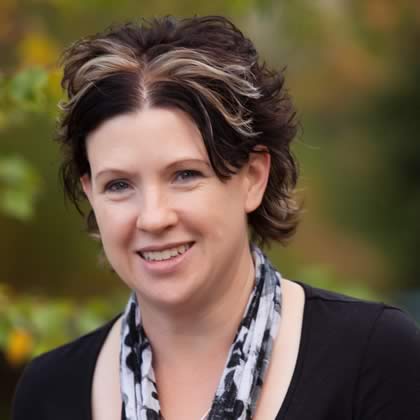 Position title: Administration Officer
I have been working at The Parkside Foundation since January 2010 as a part-time Administration Officer.

Before that I was employed at Parkside Training Services for 2 years, and Aurora Energy for a whopping 21 years! For many years I volunteered as the Secretary and Events Coordinator of the Greyhound Adoption Program, I have had several greyhounds since then, and have adopted Tash and Daisy over the last couple years.
I live near the beach so spend lots of time walking and swimming with the kids . I love being outside, pottering in the garden, and family life. For my mid-life crisis I brought an old MX5, so love Sunday drives now! LOL.
Kellie Chamberlain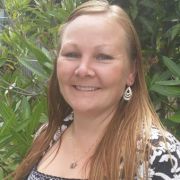 Position title: Client Engagement Coordinator
I have worked in a variety of roles in the community services sector for over 15 years and have Bachelor's Degree in Social Work, and Diplomas in Community Services and Youth Work. I have worked for The Parkside Foundation for 7 years in various roles from being a support worker to my current position as Client Engagement Coordinator.

I have a passion for working with people with diverse needs, and providing a high quality service to people whom I support and their families. In my personal time I enjoy spending time with my children and family, and snorkelling, camping, gardening, holidaying and relaxing.
Jessica Norton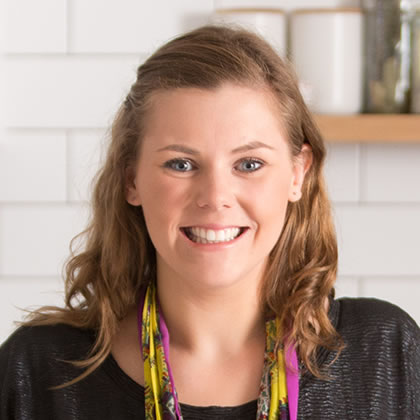 Position title: Service Manager – Aged Care
I started working as disability support worker at Parkside in 2010, whilst I was studying at university. I have been a Program Officer for the Young People and Age Care programs and I now work as an Aged Care Service Coordinator.

In my spare time I love to do things that are creative and make me happy. I love to cook, exercise, and spend time with my family and friends. I have coeliac disease and an allergy to egg; because of this I started a hobby business called "Eat Safe Live Well" to help people like me cook and eat out.

I really enjoy working here at Parkside. I have loved seeing our clients grow and challenge themselves. Keep smiling.
Kjersti Melsom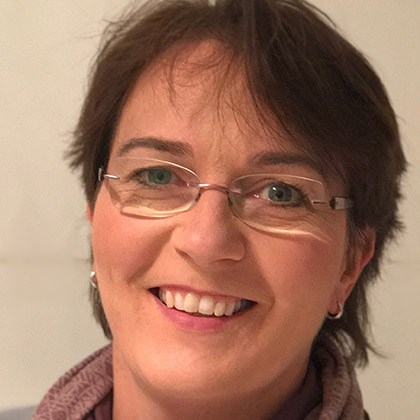 Position title: Service Coordinator
I was born in Norway but have lived in Australia for nearly 20 years. First in Perth where I worked as a Teacher Assistant, before moving to Tasmania with its cooler climate.

I joined The Parkside Foundation in 2012. For three years I worked as a Support Worker before starting as a Program Officer in 2015 for the Community Access team. This is a varied and interesting job but also a challenging one. I enjoy interacting with Parkside's many participants, facilitating programs and providing opportunities for learning and fun.

In my spare time I enjoy walking, knitting, digital scrapbooking and a good book.
Adele McGuinness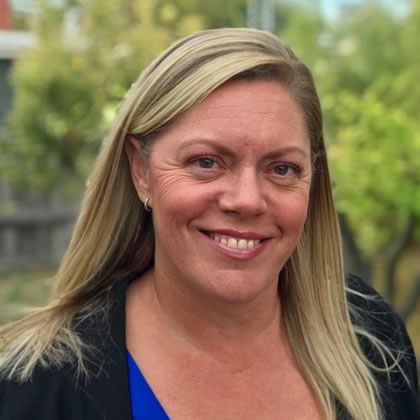 Position title: Service Coordinator
My name is Adele. I have worked in various roles with Parkside. I started my career within the sector in 2010, working directly with people who have disabilities. I came from an Administration background and working at Parkside was a well-needed career change for me, which then opened other opportunities working as a Program Officer and now as a Team Leader.

I have a passion for working with people and supporting people to reach their full potential and obtaining their goals.

I spend my spare time with my family and friends and we love the football season, having three sons who all play for Lauderdale. I also love to read, cook for my family and babysit my beautiful grandson.
Graeme Finlayson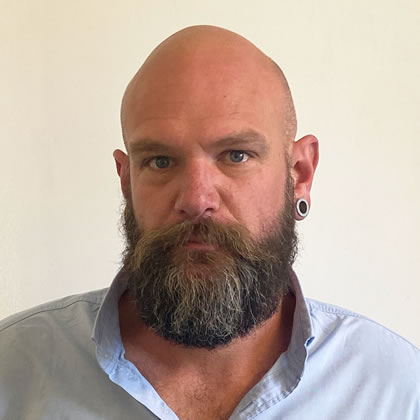 Position title: Service Coordinator – Individual Support.
I have recently joined the Parkside team as a service coordinator in the individualised support area.
I've been working in the disability sector since 2006 in various management, coordinator and training roles. Prior to joining the disability sector I taught in a variety of Tasmanian Primary and District High Schools as well as 18 months teaching in London. I've completed a Bachelor of Education, a Master of Business Administration and numerous certificate qualifications.

I have a keen interest in workforce development for disability support workers and the employment of people with a disability. I'm currently in the early stages of setting up a business that supports people with a disability to start up their own microenterprise.

I spend the majority of my free time at my hobby farm in Kempton, either re-establishing the farm, restoring the old house and tending and expanding the massive cottage and vegetable gardens. I attempt to keep fit by getting to the gym as often as I can.
Kylie Green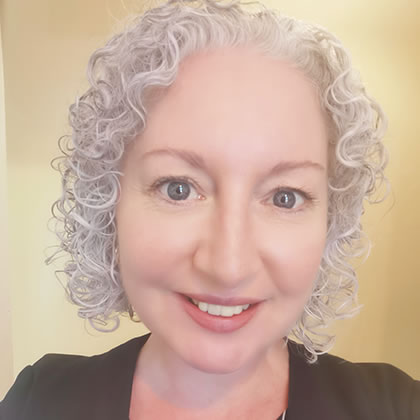 Position title: General Manager – Client Services – Disability
I have dedicated 27 years to working within the disability sector with a focus on bettering the lives of people living with a disability. I have worked in the NDIS as Senior Provider and Markets Officer and have experience in the contract, project, case and change management fields.

I am excited to join the team at a pivotal point under the NDIS and look forward to spending time with participants checking out the wonderful work The Parkside Foundation is undertaking.

I am a full-time mum of two teenage boys, board member of the Clarence Junior Football Club and in my spare time an avid reader, bushwalker and beachgoer.